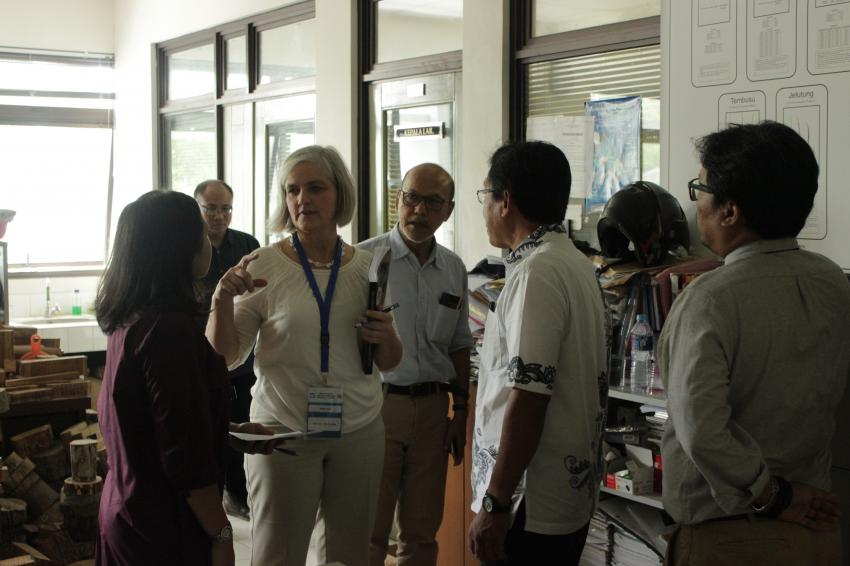 Gadjah Mada University shows the quality of the education sector that has met international standards with its accreditation, one of which is the Forestry Masters Study Program Faculty of Forestry. ASIIN (Akkreditierungsagentur für Studiengänge der Ingenieurwissenschaften, der Informatik, der Naturwissenschaften und der Mathematik) is an international accreditation institution originating from Germany for the disciplines of engineering, mathematics and science, agriculture, biology. ASIIN's international accreditation is Outcome Based Accreditation, and the important thing that must be shown is that the program has implemented Outcome Based Education (OBE) by showing an evaluation of the achievement of program outcomes (Program outcomes) and the institution shows its commitment in facilitating implementation OBE. (page ugm.ac.id).
The document preparation process begins in 2017, the document collection is carried out in 2018 and the visitation and announcement of the results of accreditation in 2019. During the three years the study program was asked to work hard, with good cooperation between the Study Program, the Faculty and the Quality Assurance Office, then step by step could passed so that they can get ASIIN Accreditation.
The Forestry Masters Study Program also does not forget to say many thanks to those who have supported the smooth operation of the ASIIN accreditation activities from the preparation of the Documents to the announcement of the results of the ASIIN accreditation.